I was making my contest entry for the Among Us Purple Imposter animation jam, however I couldn't make it in time. Not that I was nearly finished with it anyway. I think I stopped trying so hard after the 3rd when I realized I was just too ambitious with making the "perfect" story, and animation. If you're interested in a preview image, this is what it looked like. This scene takes place for the intro of the video. Now that I don't have to worry about deadlines I can work on it slowly but surely. Though it may be a while, since I'm slow with my work.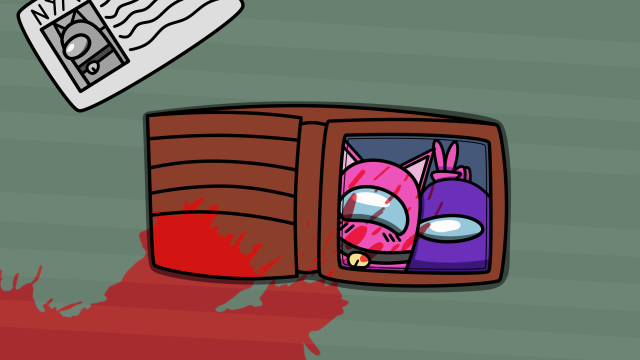 In other news I am also trying to take over the Season 2 of Reddits "Layer", and asserting my dominance over the "Threads" flag section. I am not a very big Reddit user, however this is the one time I'd appreciate upvotes.
Reddit Layer S2 - Empire of Echo Kammer
I also made a Newgrounds Tank if you're interested in voting that instead.